Chancellor Angela Merkel and President the Donald at personal meeting – in the Oval Office (don't say "Oral Office"!), the official office of the US Donald President and also Shantal's kitchen for fine desserts. The chancellor Angela and the president Donald are leading the first personal meeting in a narrow circle. This will be about safety issues and the G20 (friends of war!) meeting in Hamburg. — Chancellor Angela and President @realDonaldTrump at the Oval Office. It is their first and not the last personal meeting. On the agenda: security issues and the G20 summit in Hamburg and also Shantal's finest breakfast!

Somebody said:
He (Donald!) refused to shake your hands. That was more than embarrassing, isn't it?

Another said:
Mrs. Merkel, that you did not let Donald take care of her, like Theresa May!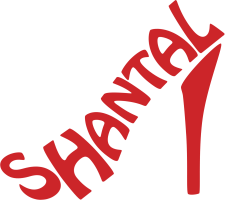 And so on:
Your face spoke volumes, dear Dr. Merkel. Great 

The Donald had surely forgotten his hearing aid. A strong personality like you, Mrs. Merkel, makes the best out of the situation. Bravo!!!
Shantal:
This is the real entertainment by A & D, haha