Kim Dotcom tweeted: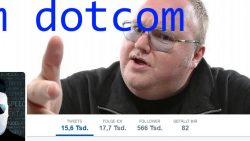 The HK High Court has just released some of my seized funds. Also getting 4 containers full of seized property back. I miss Hong Kong
Dotcom, who is fighting extradition to the US, tweeted a Hong Kong judge had released some of his fortune and four container loads of property…
If you are interesting about Kim Dotcom read the complete story with Shantal's directlink-service:
However, the extradition request to US is still open ..