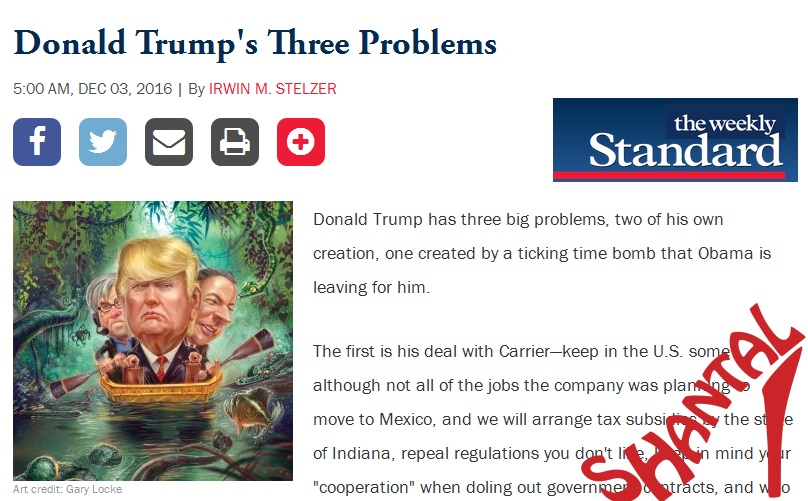 Weekly Standard wrote today about the problems #1 till #3 – so let us see, what is going on:
D.T. problem #1
and problem #2
Trump's second self-made problem comes from the combination of his plan to cut taxes, increase military spending, maintain spending on key entitlements, spend $1 trillion on infrastructure, all the while reducing the deficit. It would take a fudge factory running full out to generate enough footnotes to his budget proposal to demonstrate that this combination will not blow the deficit. Unless ….
and now, part #3
a time bomb, created by Obama !
Read the full article here: