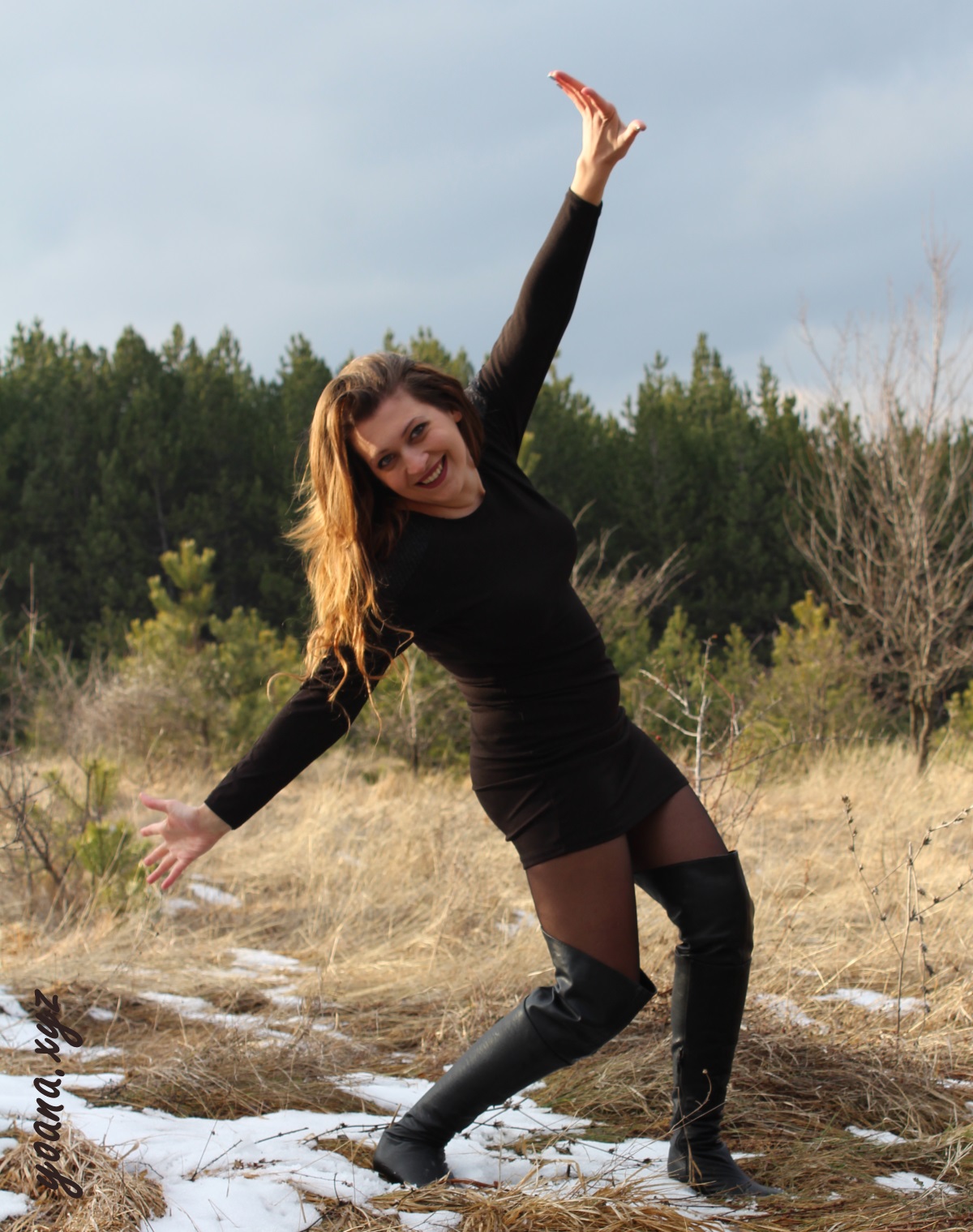 project with Yoana: overkneeboots with heel – mini dress – all in black in landscape and much fun – yes Yoana!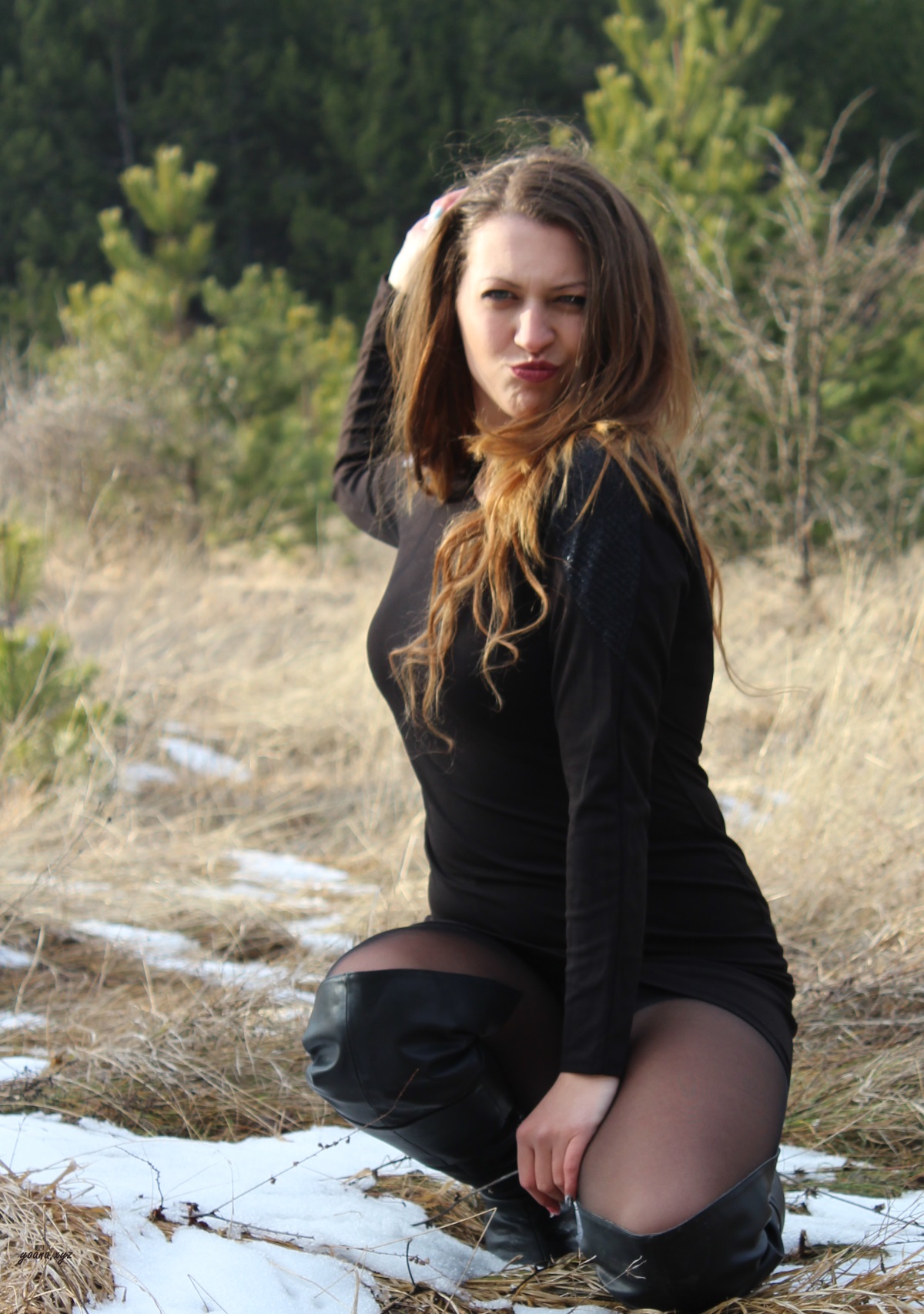 this cold weather and leather overknees, the perfect fashion solution for Yoana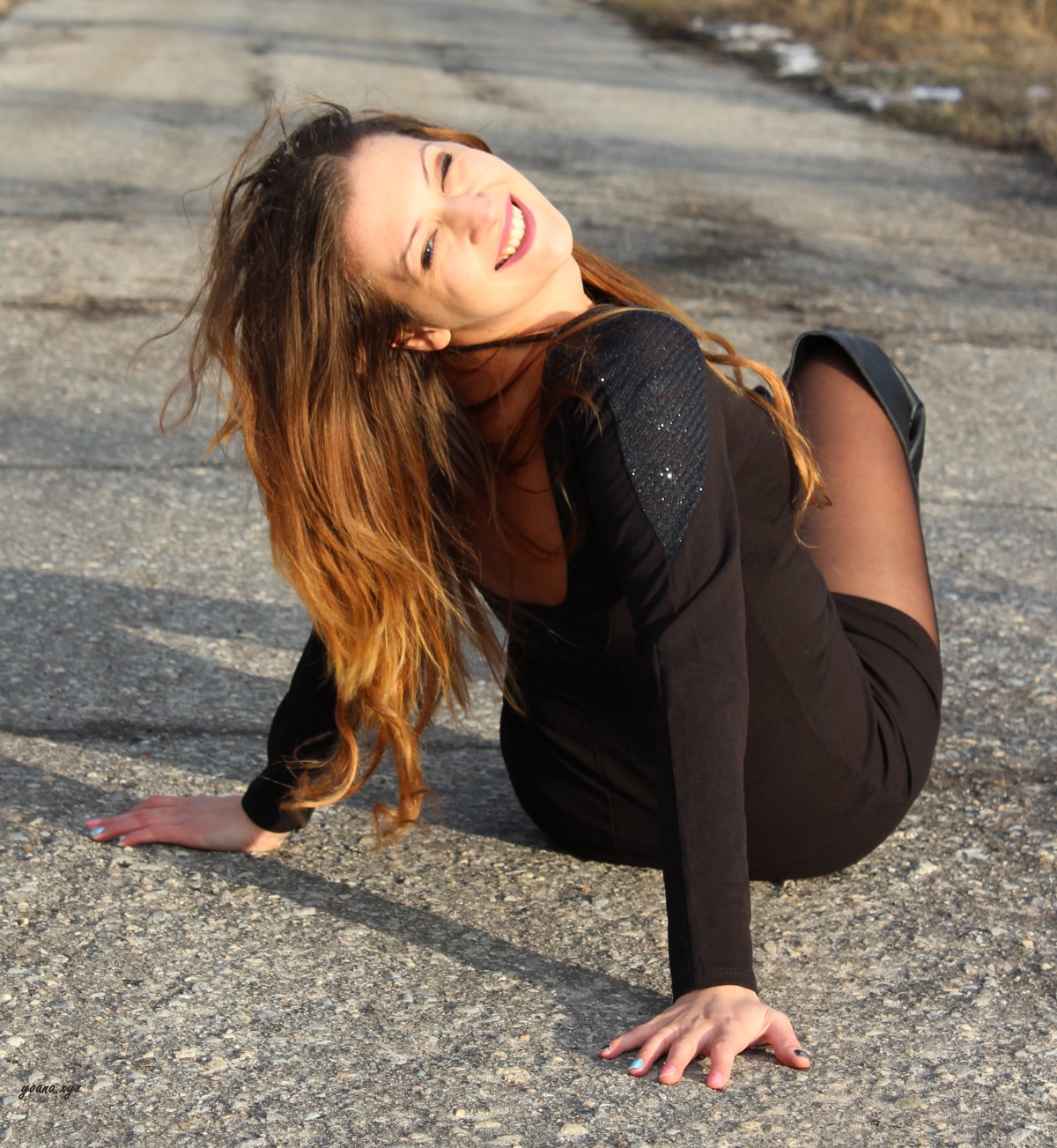 on this view: what a nice dress also!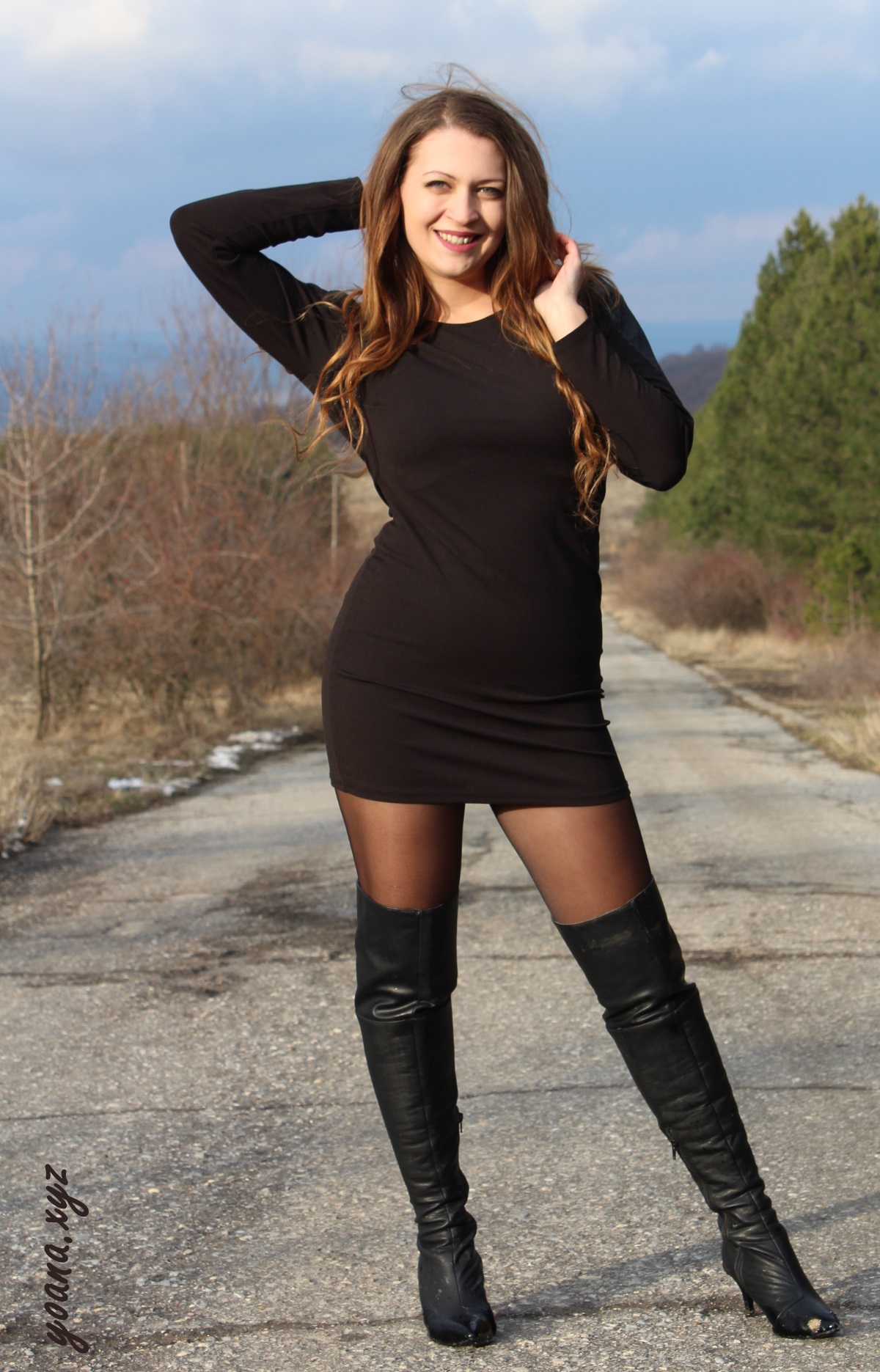 Yes, this was the project: cocktail dress with overkneeboots with heels on the winter (a little only) road .. thank you Yoana!
 Impressions of a photomodel
More photomodel work from Yoana ("Jo") you can see here at the Shantal blog or at her photomodel page!
yoana.xyz