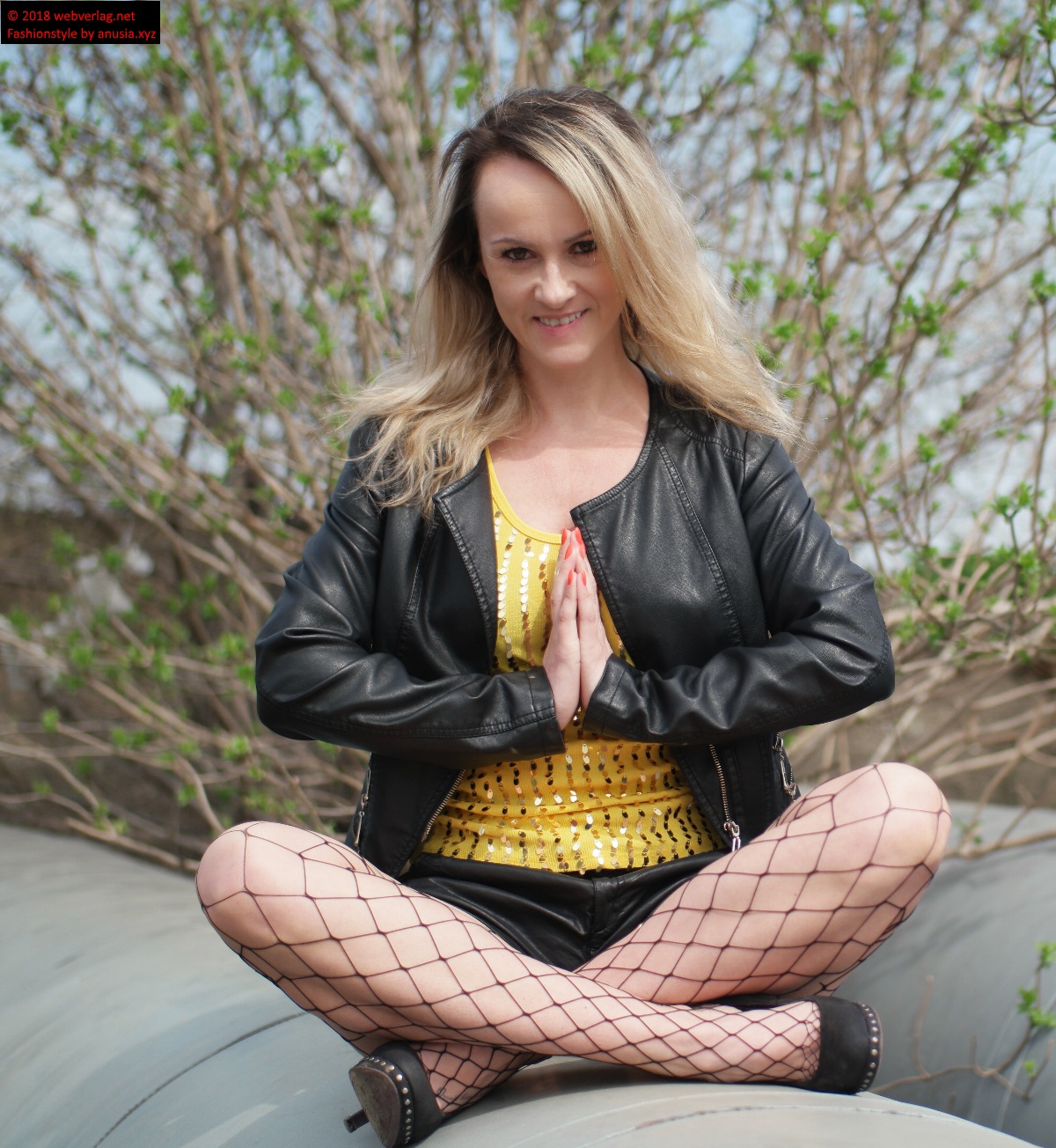 Hello Ann, how do you do? As you know, the fashionbrand at Shantal is always high heels and shiny – wetlook legging … but this also calls for some variety. What do you think?
Hello Shantal, how do you do? I'm fine, thanks and you are right. So here is a new idea for a fashion look:

I take a place at the power-pipline in my city and wear exclusive for you high heels and fishnet with a black leather boxer-short and here is the series for you 🙂
Wouh Ann, this is a great idea for a new fashion style, so let us have a look
Ann with high heels – boxer-shorts and fishnet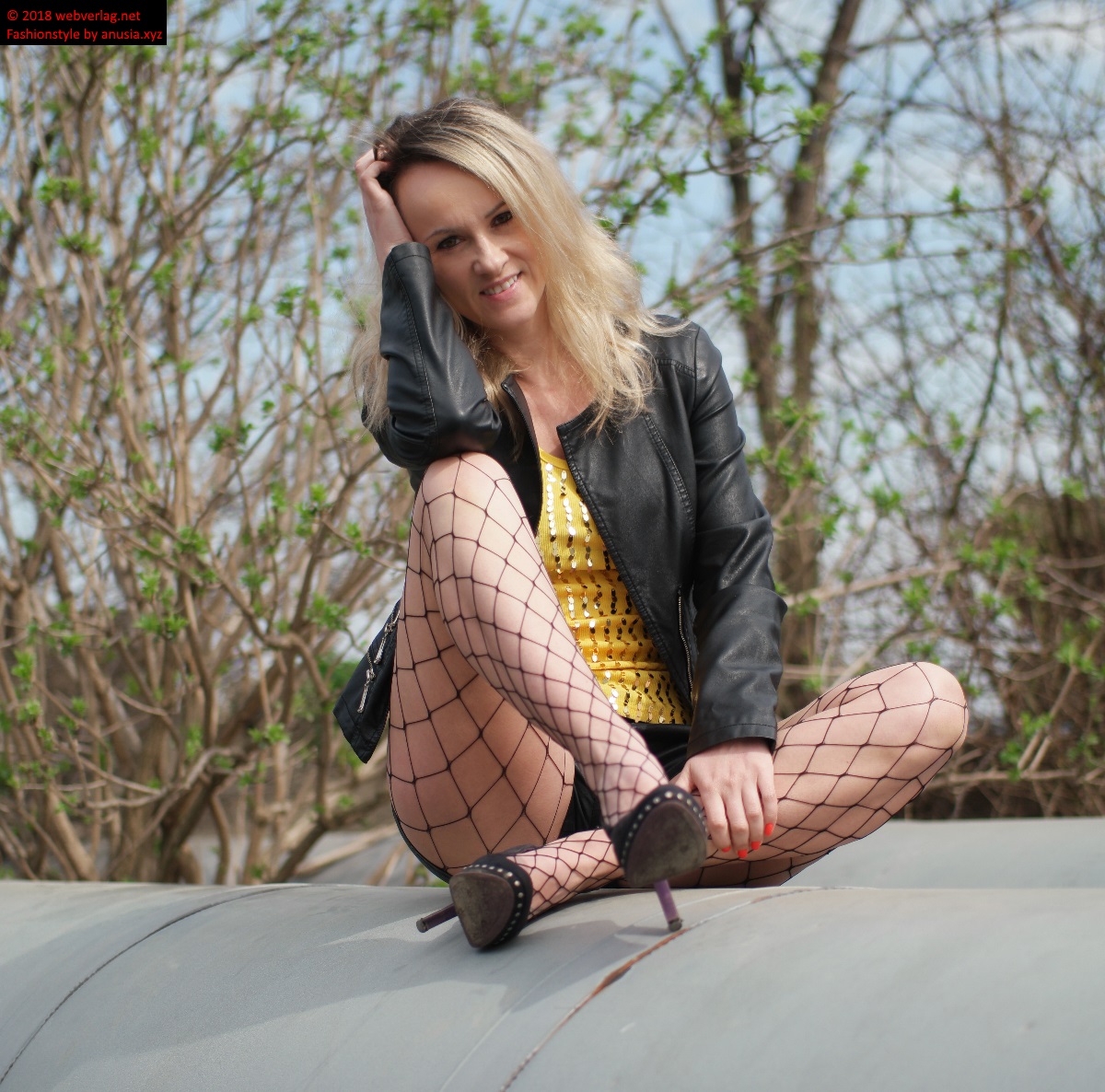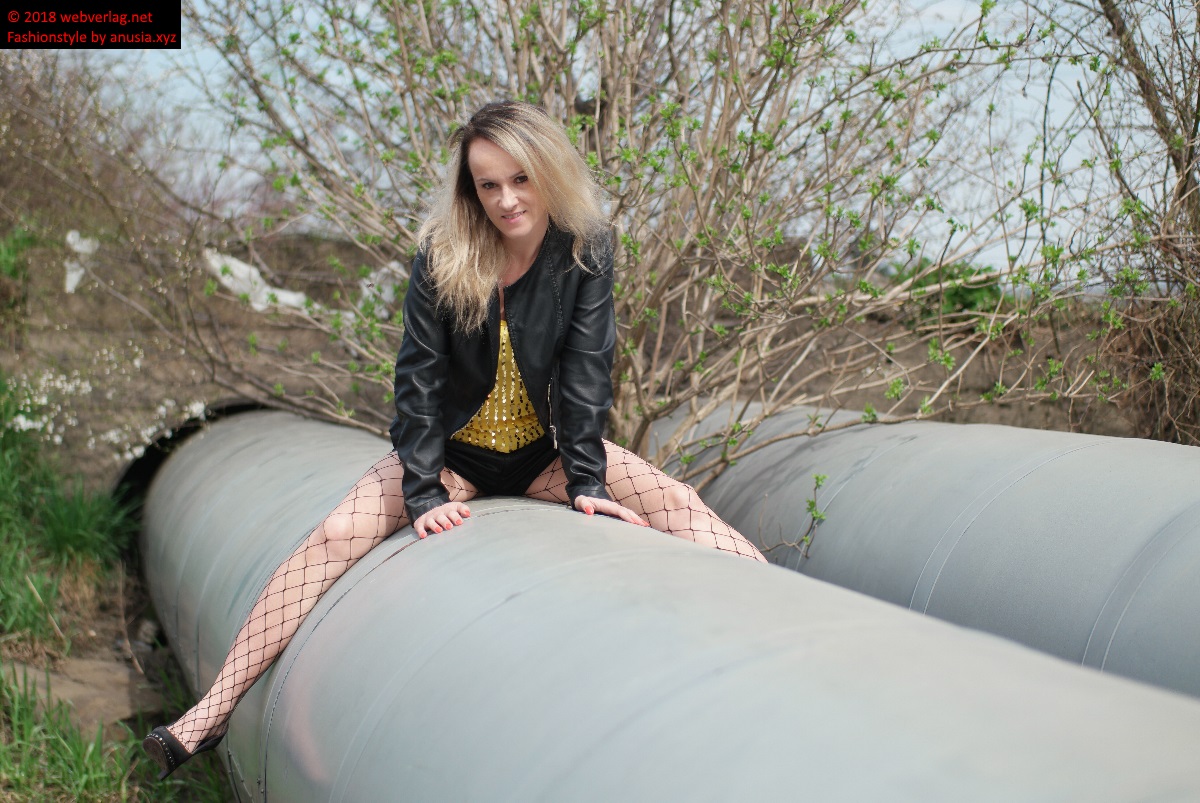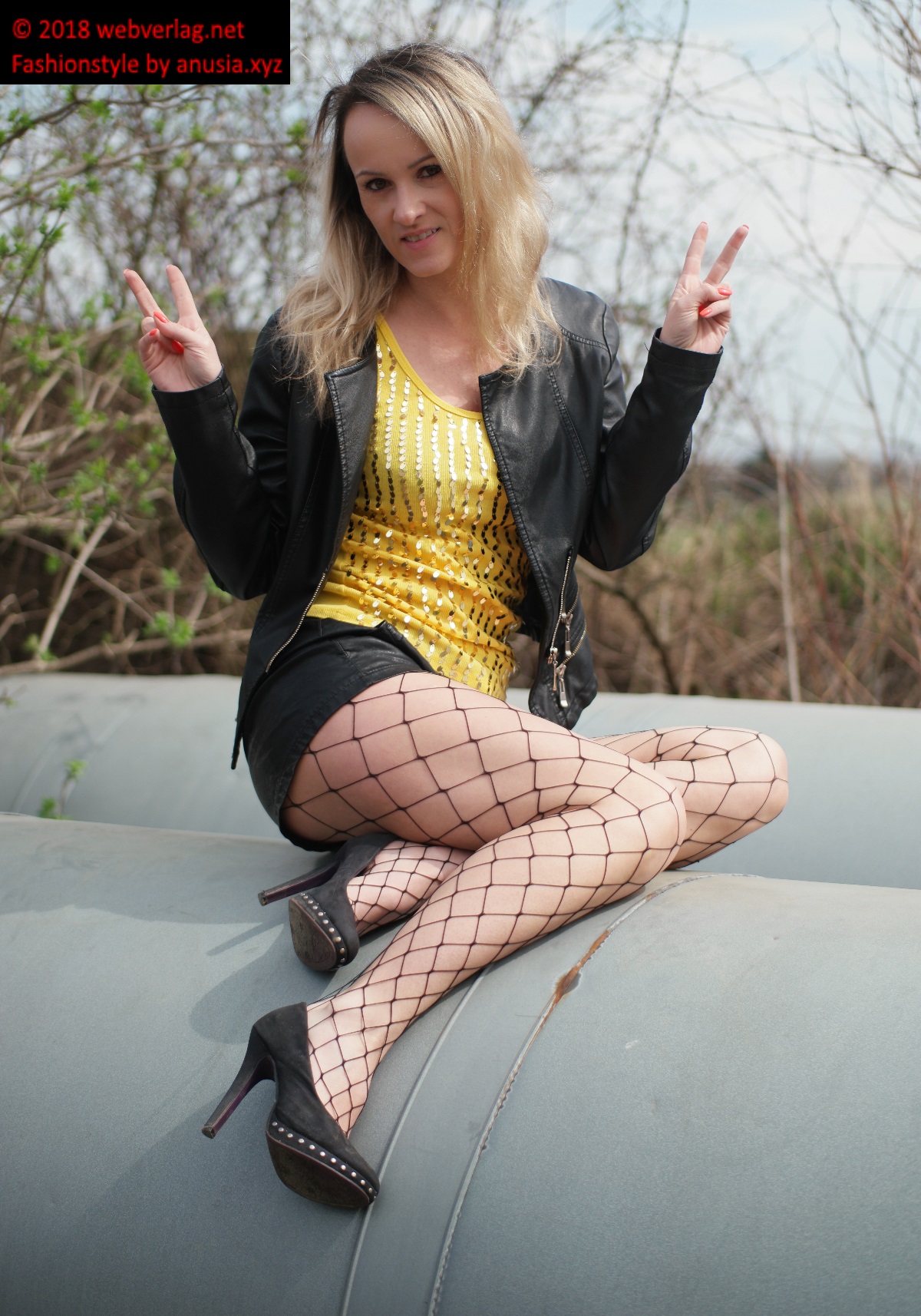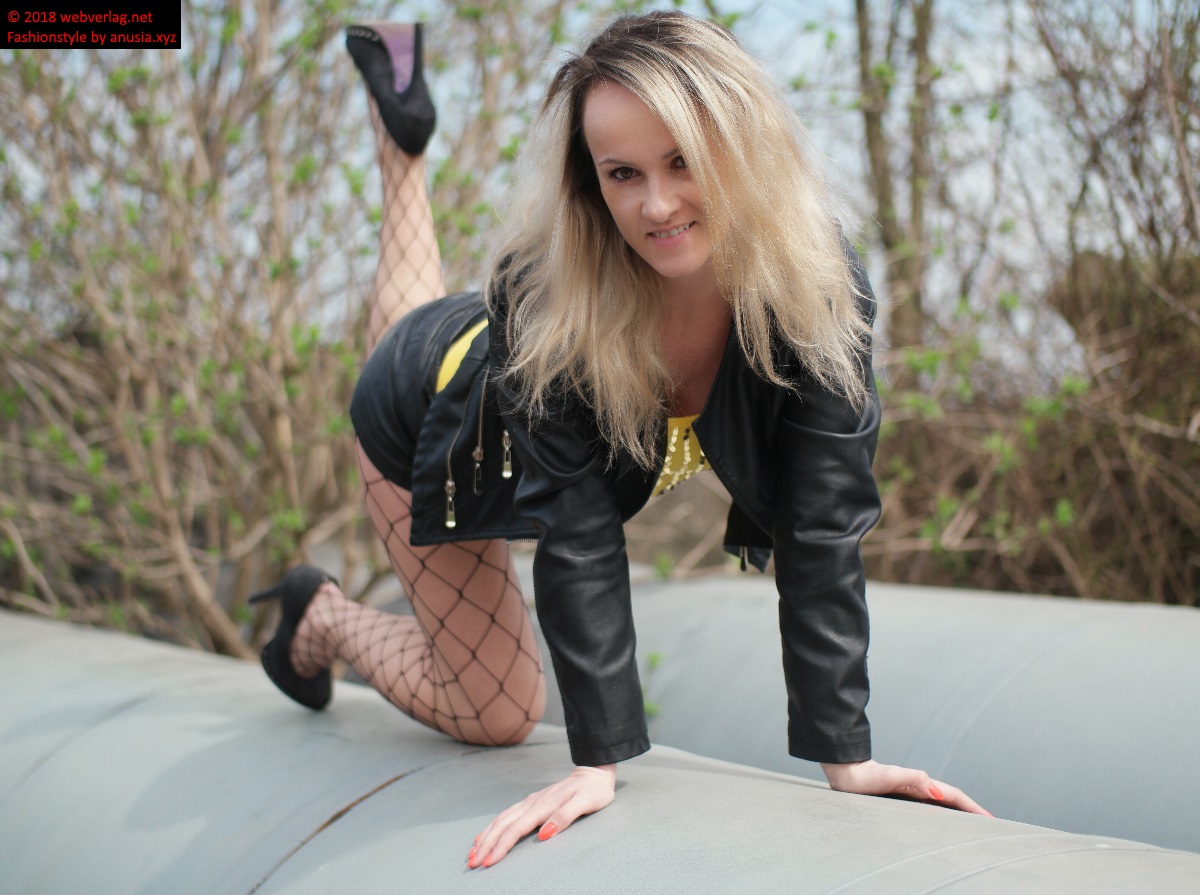 © 2018 – This fashion series is powered for Shantal's blog by Ann Anusia – all rights reserved by Webverlag.net
Shantal:
Thanks Ann Anusia – this is one of the best fashion series this spring – i like this style so much!!