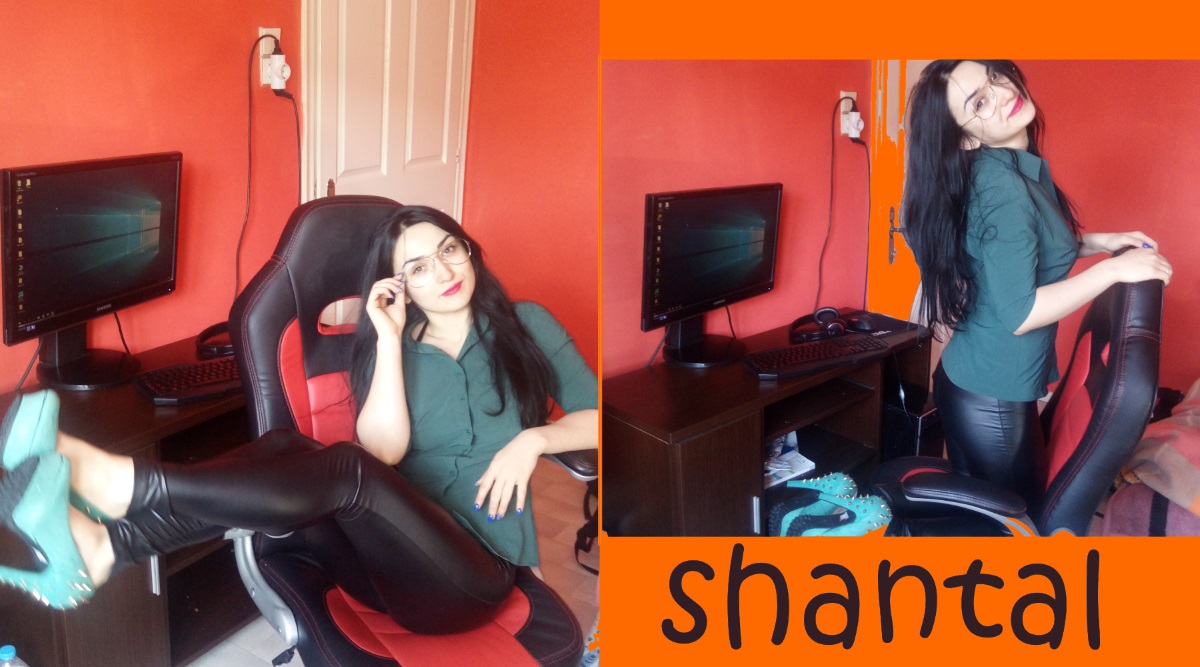 Sexy Elizabeth
high heels with spikes and shiny black leggings
in busy office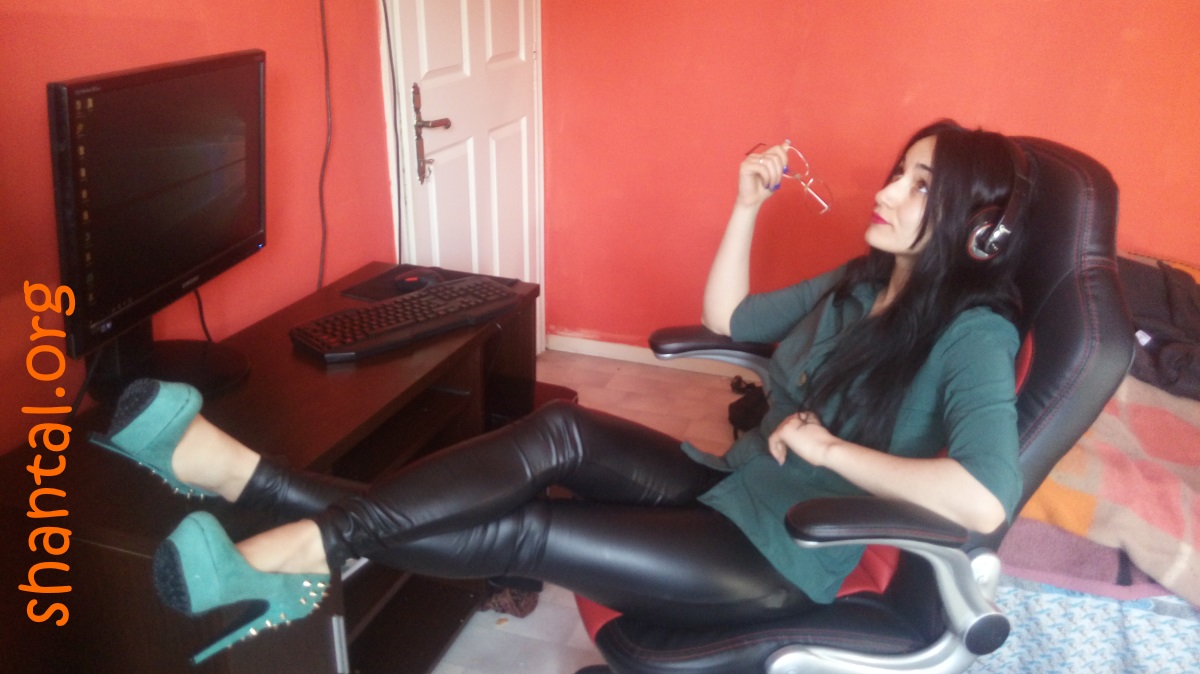 When it comes to february, then it needs a coherent concept and that is the best way for busy Elizabeth
to think about new ideas for the blogwork at Shantal. The process works well with high heels and shiny trousers ..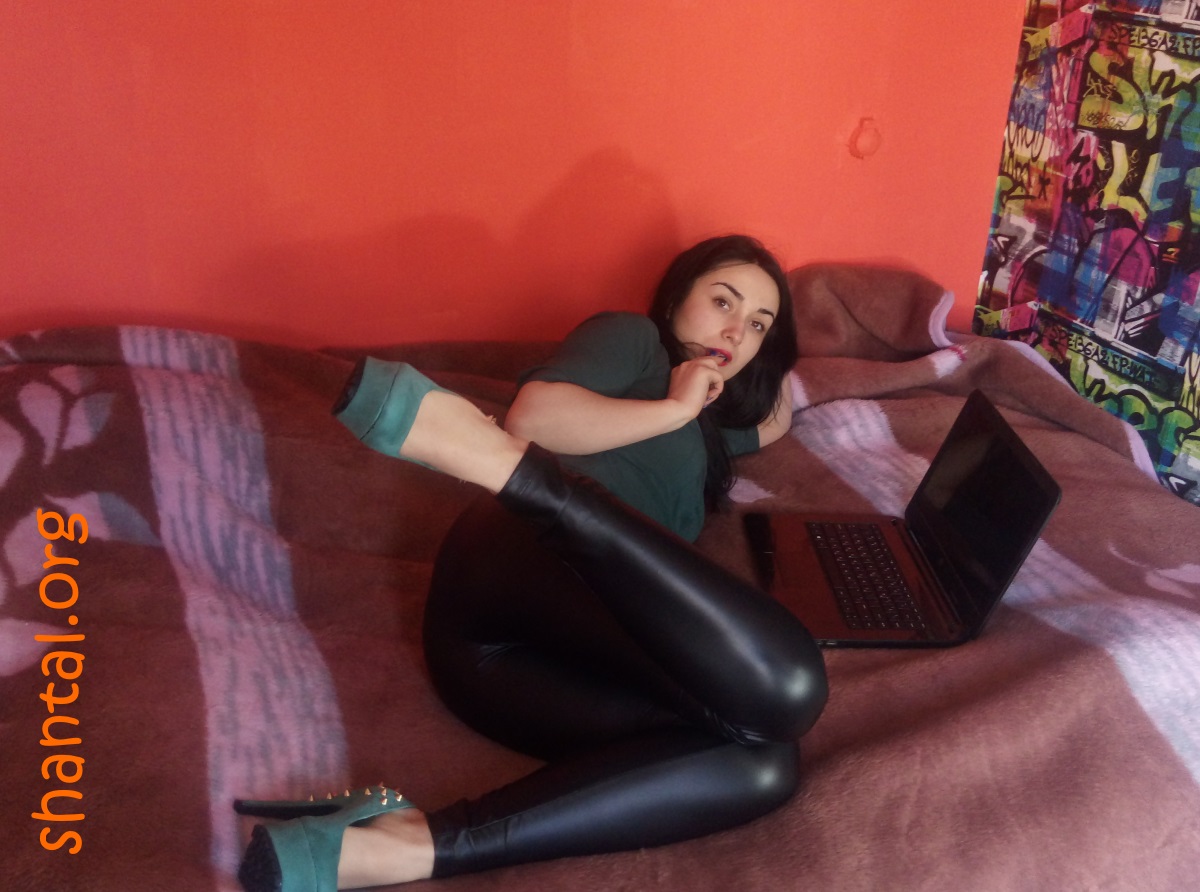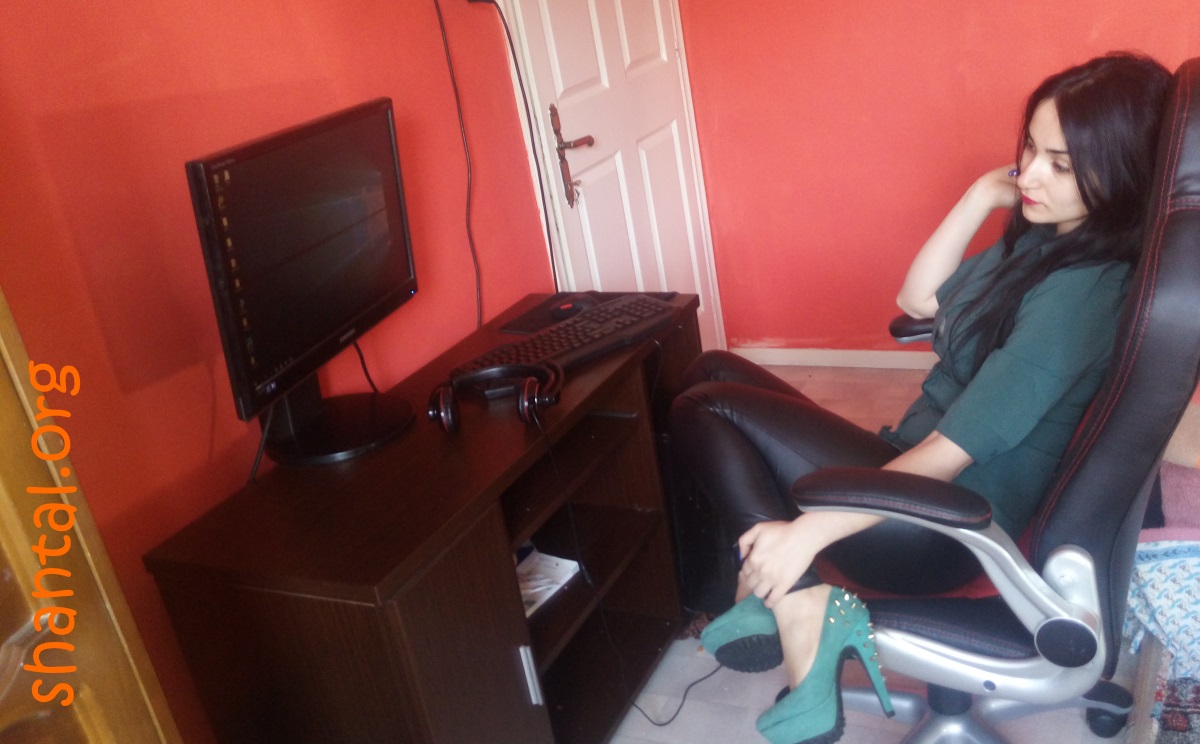 Best ideas!
high heels, green color, matching to the blouse;
the heels with spikes for all things you think
and a very shiny black legging (wetlook leggings)
the perfect atmosphere for new ideas ..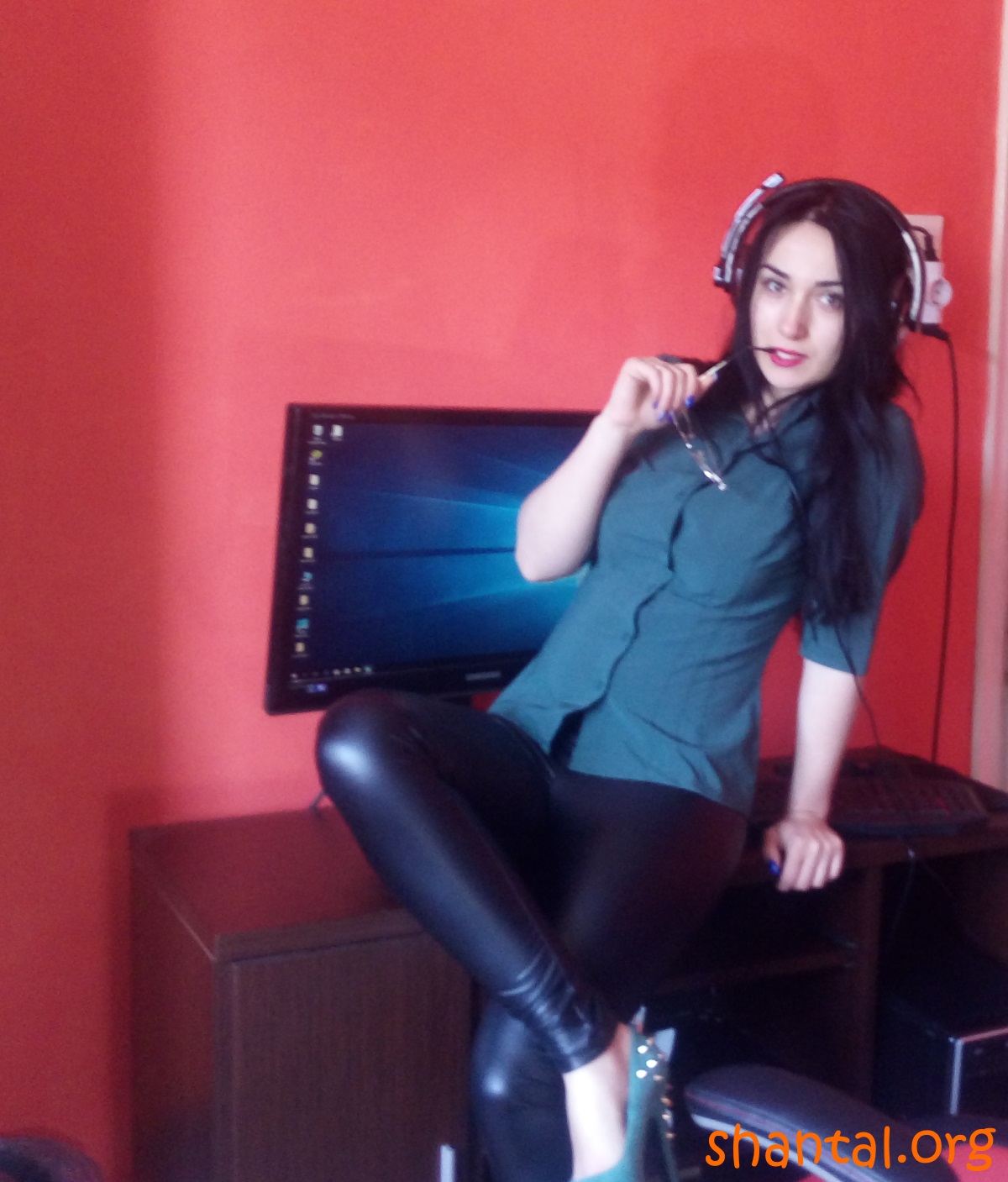 and later a nice telephone call with
Shantal's blog management to discuss all the new ideas for february 2018