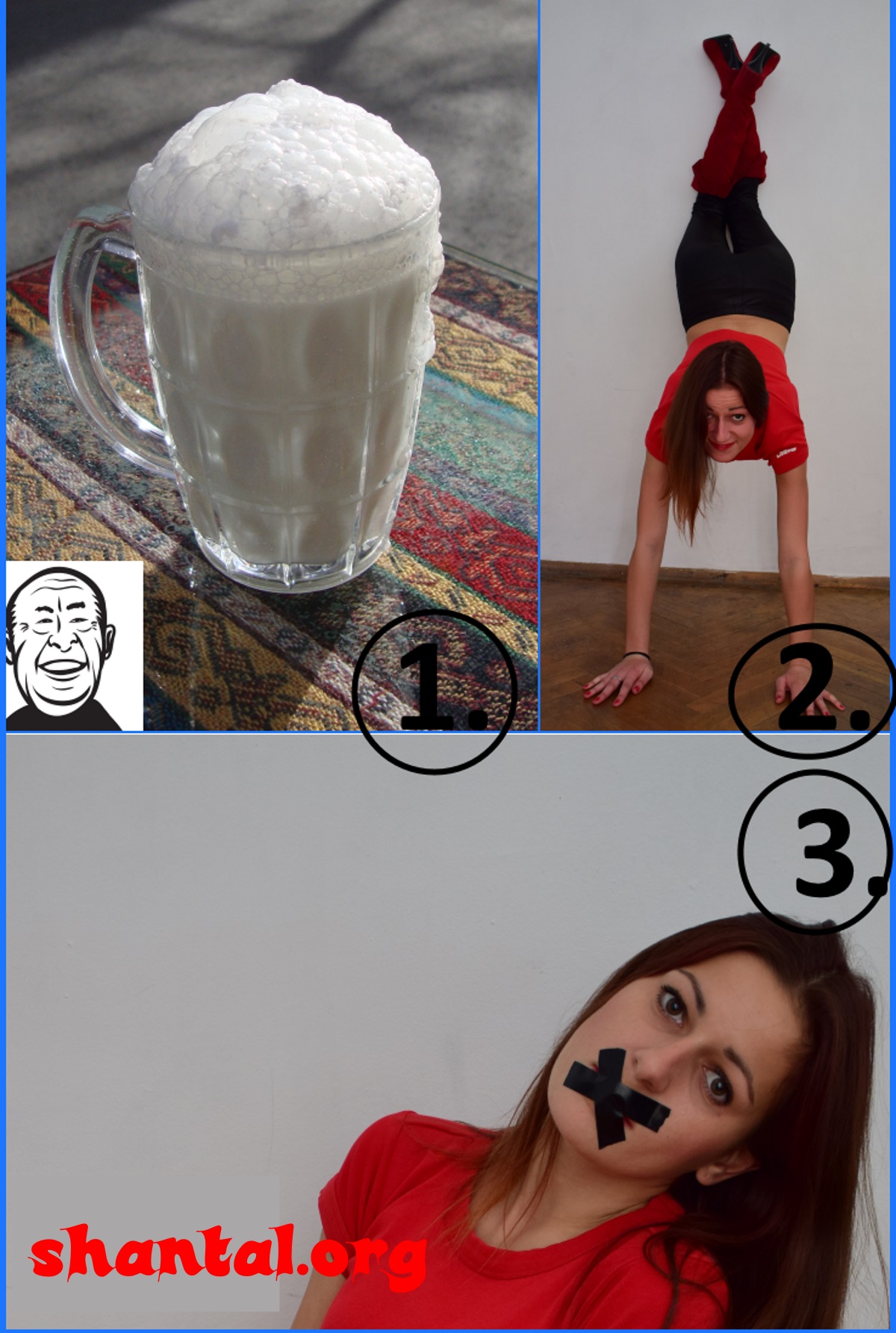 Originalposting by Mr. Boo and now a posting by Shantal
Let's talk about Shantal's Ayran:
The delicious refreshment drink AYRAN comes originally from the Caucasus and from Anatolia.

The natural raw materials for the production of Ayran are yogurt, water and salt, when prepared by the diligent housewife.

The food industry supplying us also likes milk permeate.

Ayran tastes great with powerful food, is thirst-quenching and very refreshing!

The daily enjoyment of Ayran gives the housewife NiNA a lot of energy and therefore allows her the opportunity to do some good sports besides the valuable housework.

The daily handstand training of NiNA (no she is not called Ayse!) Is welcome here.

Anyone who speaks badly about Ayran insults everyone who likes to drink Ayran.

Therefore it has happened that in Turkey the offense of Ayran (and the Ayran drinking people) has been punished!

So NiNA not aka Ayse is given a small insulating tape and is not in a position to talk badly about our good, easy Ayran.