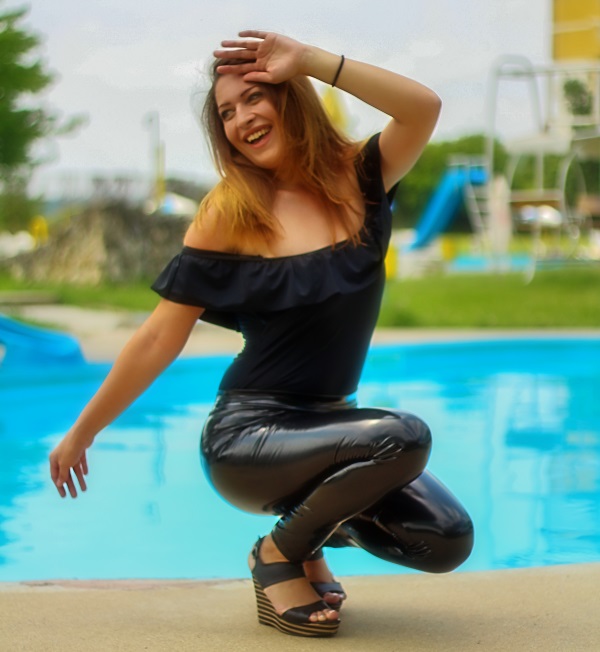 A "life without rules" is this possible – some people asked. Yes or no? Here comes the answer from the beautiful blogger Yoana at her blog – name of the blog "Life without rules"
Shantal's directlink service: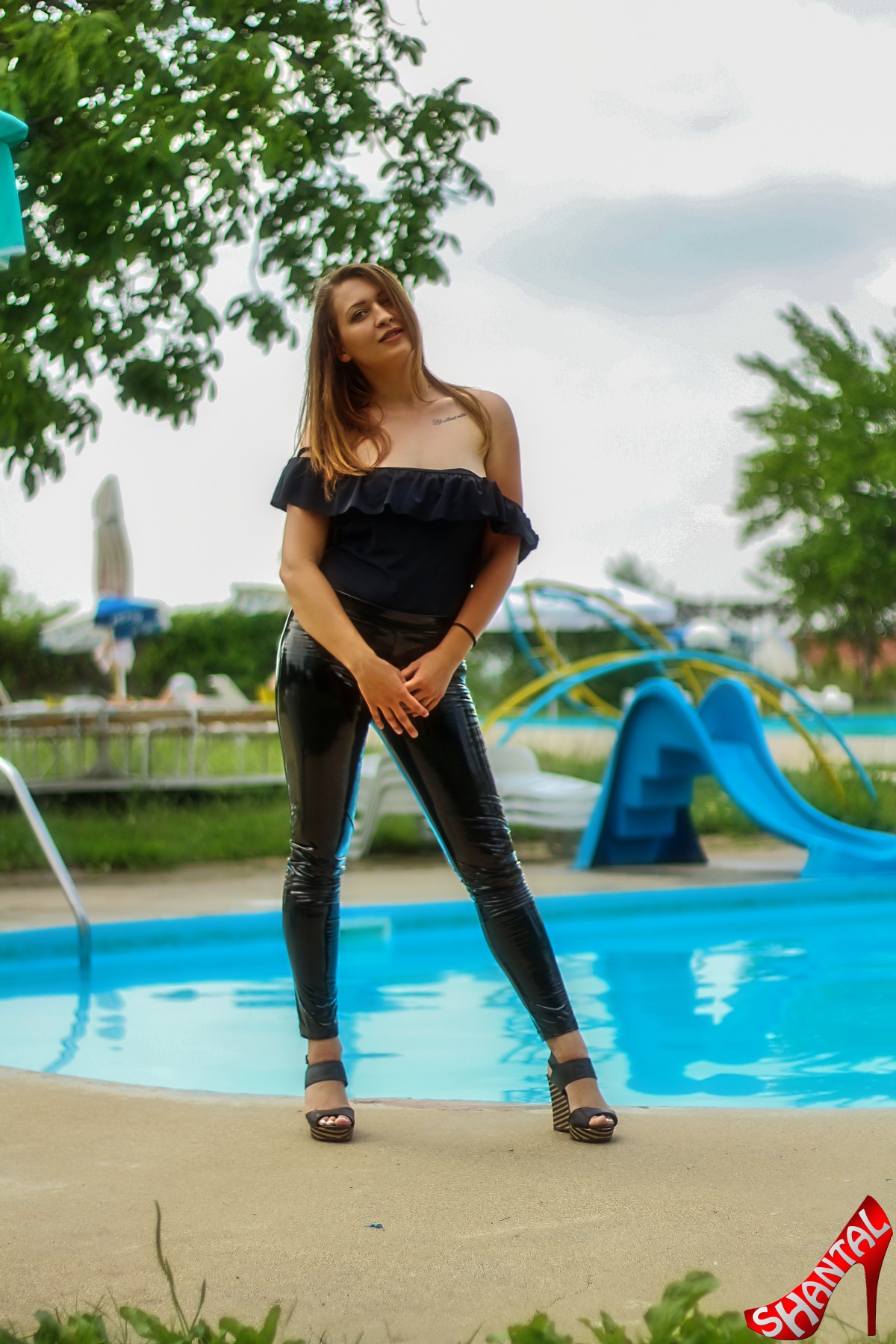 Photos from Yo in july 2019 at the pool – wearing summer high shoes and black dress – black shiny vinyl legging.