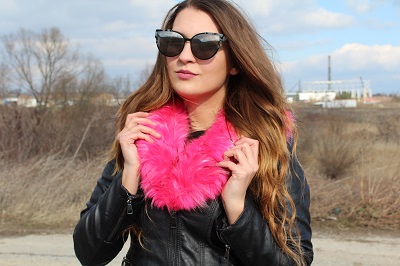 The weather outside surprised us very pleasantly for the beginning of February. Although we can not rely on the sun's consistency, at least let us take advantage of its warm rays while they are there. I am convinced that when you leave home in the morning, you are faced with the dilemma of what to wear to feel the same all day long.
The best choice you can make is to put on the leather jacket forgotten by the autumn in the wardrobe. Of course, do not forget the warm scarf that will warm you up early in the morning and late at night. This and also pair of great sunglasses is all you need in winter warm weather.
We can not know how much this February's warm weather will last, so let's enjoy it to max , do not we? 🙂
Today I want to introduce you to the trends in leather jackets for this year and to inspire you for the new season. Lets watch!