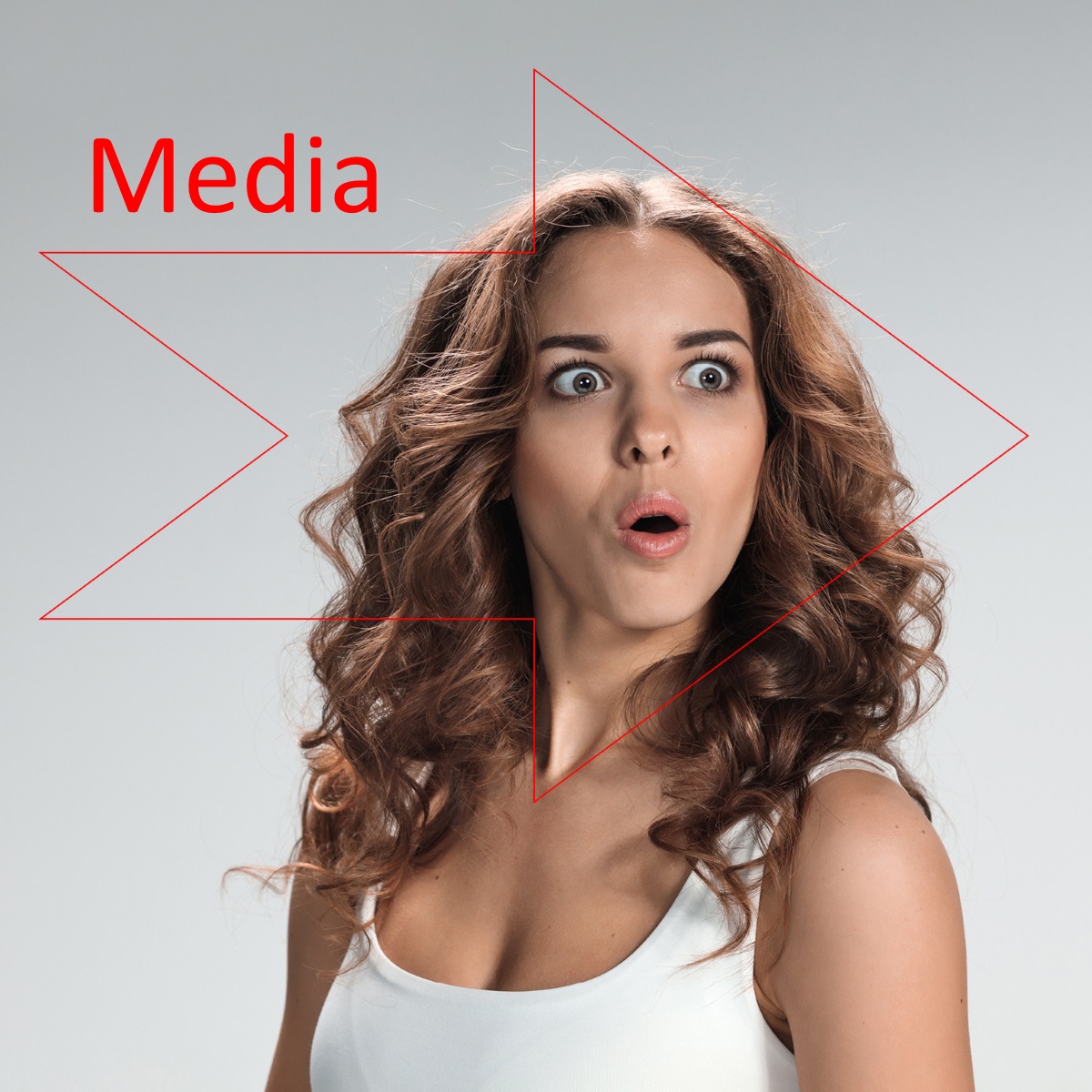 Shantal.org media datas for january 2017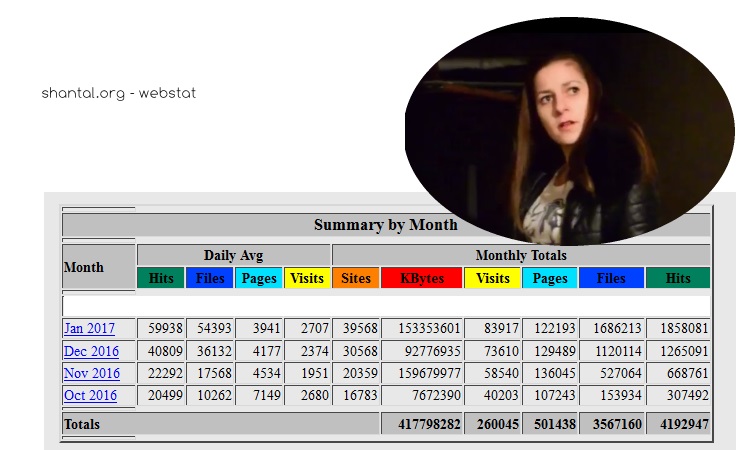 Media Datas for december 2016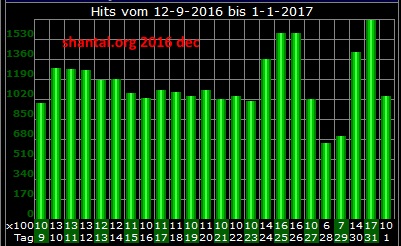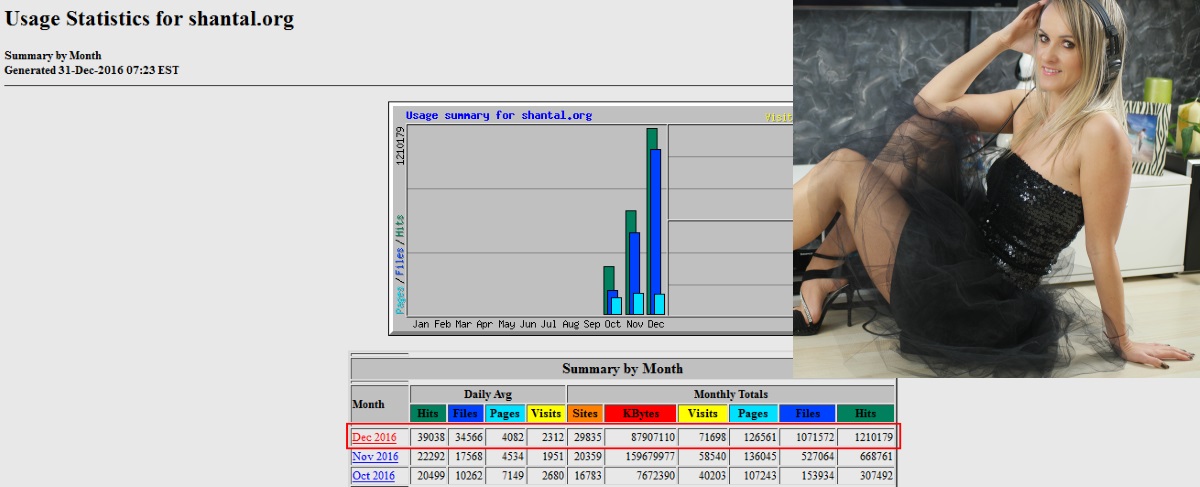 The range for december 2016 on Shantal visitors is around 2.3k every day and this value is with some automatic, means spider from other webs. The own stat programm says around 1.5k unique visits some days. So Shantal there is something to do in januar 2017 for more visitors/surfers!
Media Datas for november 2016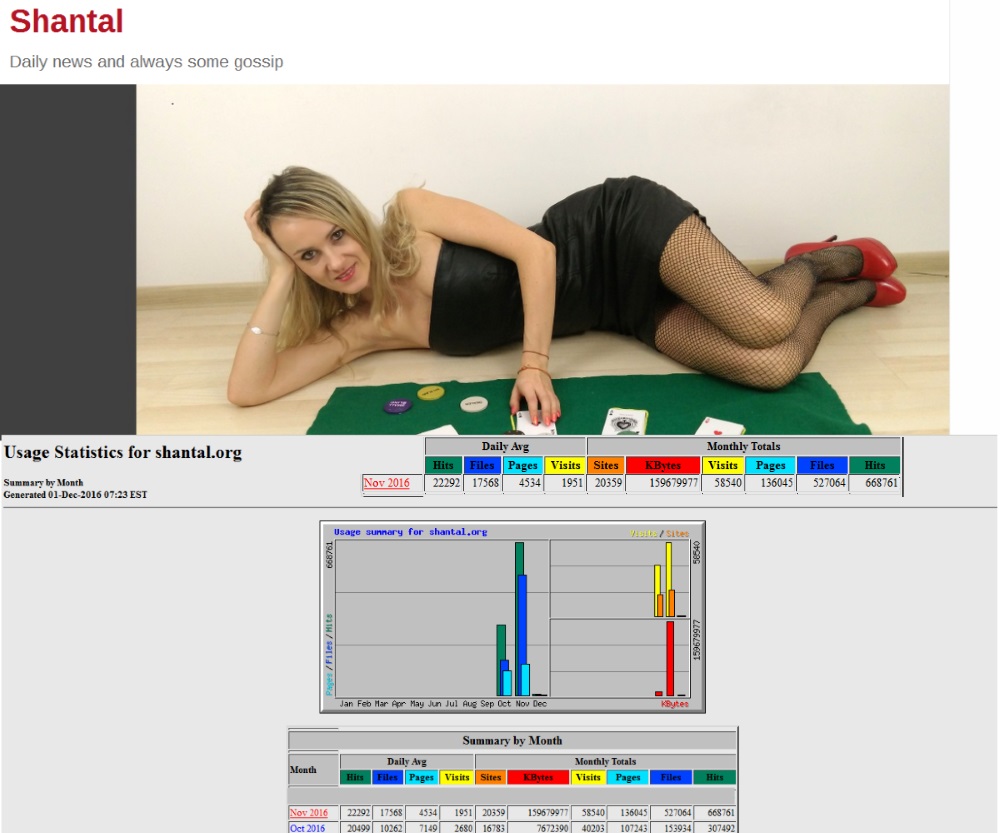 Daily (unique) visits 1,951 visitors – Shantal not happy – goal is around 3k till 3.5 k! let us see …
Shantal – October 2016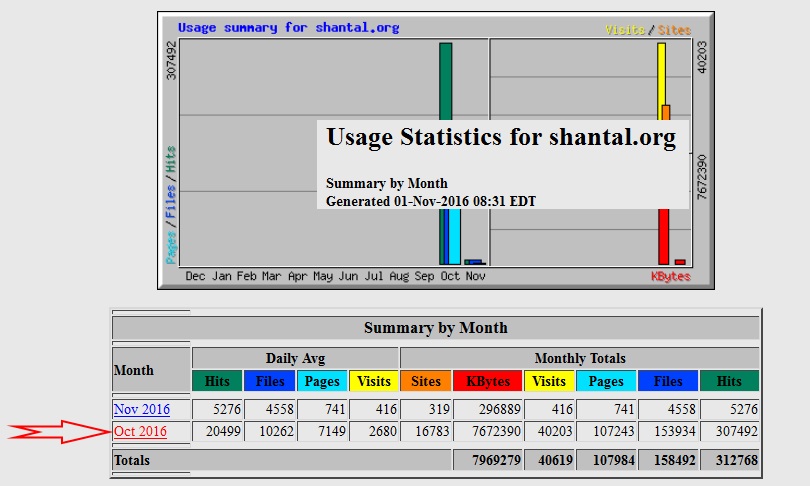 Isn't this a good start? The first 14 days in october 2016 with around 40k visits, means around 2680 a day – so welcome back shantal.org and thanks all visitors for watching news and gosspip!
Also here you can see, the Majestic restart from shantal.org:

Shantal.org isn't a brand new domain – the domain shantal.org is reg:
Creation Date: 2011-03-28